"LEAVE NO MAN BEHIND"





History of the Soldierz



Welcome to the Street Soldierz website! The Street Soldierz are a dedicated family of riders brought together by their love of motorycle riding, stunting and offering a positive contribution to the community. The Street-Soldierz motorcycle club was established in the summer of 2005 by Edward (Trick-E) and Ron (Dubble RR) after their departure from the corporate strongholds of a national motorcycle club due to a lack of positive and effective leadership. They felt that there was a greater need for positive change in the community and wanted to do more than the corporate organization would allow. The two decided to form a club unlike any other that Denver had ever seen. "Leave no man behind". That is our motto. We ride often, meet regularly and strive to provide positive support for our fellow members. While recruiting family and friends in our community, our goal is to get more involved in helping the communities we are a part of. Soon, we hope to offer a Street-Soldierz clothing line and stunt video. Our dream is to gain national notariety and encourage other riders everywhere to implement a Street Soldierz chapter in their local communities. The mission of the Street Soldierz is to encourage other riders to make a strong contribution to their communities to bring about charity and unity among fellow riders. The Street Soldierz are always looking for new riders to come and grow with us. We are always seeking new talent and riders who are willing to be a part of a strong organization that desires to give something back to the streets that we are proud to ride on. We are dedicated to maintaining positive communication and we want to provide an exceptional motorcycle riding experience. In order to help in the community we are now in the process of planning Biker BBQ's, car washes, bowling parties and motorcycle runs which will become annual traditions as we grow. We are also an organization tha values the opinions of it's members. Your idea's count! Become a part of something great and get ready to put your labor of love for the ride in action!

Current Soldierz

TRICK-E DUBBLE-R

HOLLY-WOOD MR CLEAN

YASSI Q

GREG JAMES

T-BONE PUFFY

EARL ROBERT

BIG-THAD WOLF

MANNY GABE

BINK MARK

RICO JOE (SPEEDY)



.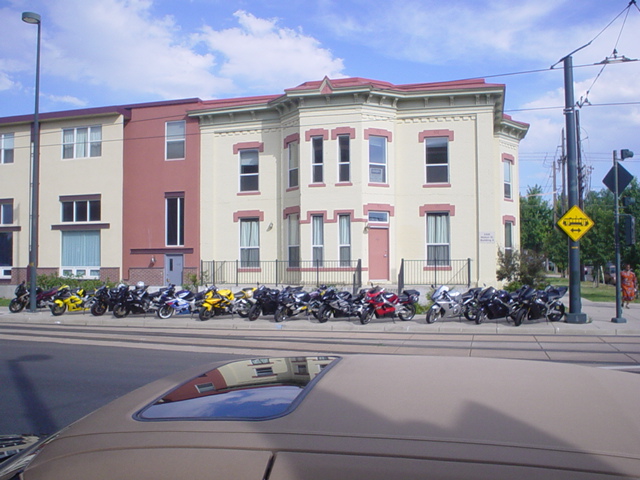 STREET TALK A SOLDIERZ FORUM